Advertisement
<! fra12345text >



Mayo Weight Loss Diet Plan Free Trial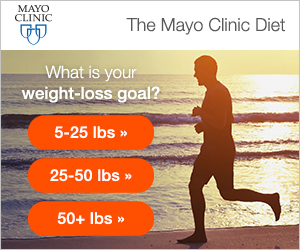 Get your free diet profile. The Mayo clinic is offering A weeks free trial.

Eat natural food and lose weight with special meal plans and recipes.

Track your progress with interactive tools & boost your weight loss with fitness and exercise plans. find out more about this awesome weight loss program!

If you are looking for the most effective and safe diet program you should try The Mayo diet plan, to remove those excess weight.
Advertisement


<! eli12345text >